What's Your Perfect Adventure + Beer Pairing?
Keystone' s Bluegrass and Beer Festival is here! This weekend is an opportunity to entice your taste buds with 100+ samples of craft beer and delight your ears with an all-star cast of banjo pickin', string slayin', boot stompin' bluegrass bands.  It's the perfect pairing to serve up a weekend full of fun!
The Bluegrass and Beer Festival starts at noon leaving you plenty of time to get an activity in before the festival fun begins.
Choose your favorite activity below to find out your beer persona, along with a recommended brew.  Are you a Citrus Wheat Yogi, Dark Porter Downhiller, or a Pilsner Paddle Boarder? Find the perfect pairing to suit your mountain adventure palate.
What activity will you choose when you visit Keystone?  More importantly how will you celebrate after  you've finished your adventure?  Sometimes, there is no better way to enjoy the end of a long bike ride, hike, or adventure with a celebratory beer.
Below are our favorite mountain activities at Keystone paired with some of our favorite Colorado Micro brews.
Outdoor Adventure: Mountain Top or Stand Up Paddle Board Yoga Class
Downward dog your way into relaxation at one of Keystone's mountain top or stand up paddleboard yoga classes.  Both class offer amazing views to enrich your practice as experienced instructors guide you through each move.    Deciding between the two views is up to you – both locations offer a yoga experience you'll never forget.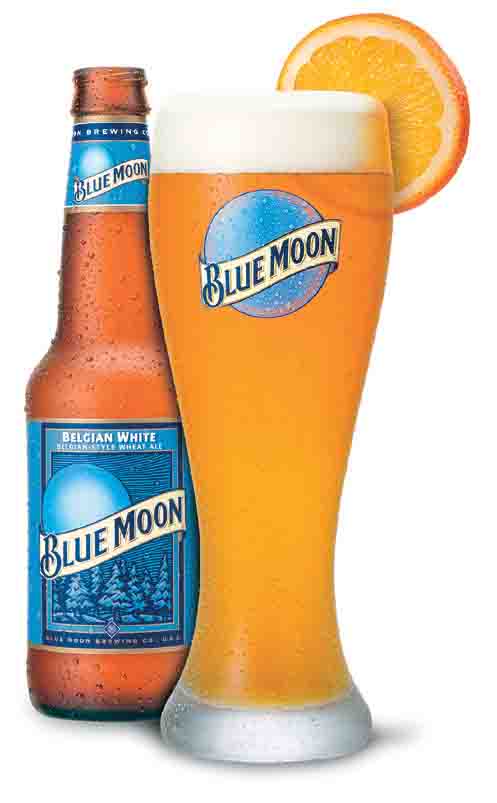 Brew Pairing: 
If your yoga class leaves you energized and ready for more fun in the sun you're a Citrus Wheat Yogi!  Find a deck and order a Blue Moon Belgian White garnished with a slice of orange. The flavor starts crisp and tangy and ends with coriander and orange spiciness. The Valencia orange peel gives a subtle
sweetness to the beer.
Outdoor Adventure: Golf
If you've planned your day around 18 holes of award winning golf at Keystone you're in for a treat!  Keystone offers two championship golf courses, The River Course and Keystone Ranch giving you the chance to double the fun with back-to-back rounds.  Between courses take a break at the Ranch Clubhouse and celebrate how much further your ball travels in the mountains.
Brew Pairing: You've got mountain views, a gentle breeze and plenty of sunshine.  If you're counting your lucky stars as well as your swings then you're a Hoppy Pale Ale.  When you've finished your round order yourself a Dry Dock Hop Abomination!  Hop Abomination is a hoppy warship of an IPA. Massive amounts of floral, citrus and tropical hop flavors lurk beneath ivory whitecaps, swirling amid glowing golden seas, waiting to conquer your palate with their bitter deliciousness. A unique twist on an American favorite.
Outdoor Adventure:   Stand Up Paddle Boarding
What's up? SUP's up!  Stand Up Paddle boarding is one of the fastest growing water sports in land-locked Colorado. First timer?  Keystone Lake is the perfect place to get your feet wet!  Enjoy the tranquility of Lakeside Village as you take a few paddles around the lake, not to mention the breathtaking mountain views.

Brew Pairing:Ca
n't help but feed the fish and maybe a few ducks too while you hit the lake on a SUP?  Then you are a Pilsner Paddle Boarder!  Trade your paddle in for a Nomad Pilsner form Great Divide Brewing Company.  Nomade Pilsner is Great Divide Brewing Co.'s spin on the classic Bohemian pilsner is a journey that starts with German malts and Saaz hops, offering a lively floral nose and refreshing crispness.
Outdoor Adventure: Guided Hikes
Hiking in general is pretty great.  The scent of lodge pole pines, mountain views, the slight burn of your legs as you choose to head up the mountain, even the prospect of animal sightings around every corner.  Ahhh, hiking.  Keystone's Guided Hike program offers all of the above, partnered with local knowledge of wildflowers, wildlife, geology, mining history, area folklore and recent events.
Brew Pairing: If you like pushing your limits while conquering mileage and elevation with a smile on your face, then you're a Boot Stomp'n Stout.  Fi
nd yourself an Avery Brewing Company Out of Bounds Stout.  This big, roasty stout takes flavor to the extreme. While brewing this delectable stout, Avery isn't afraid to use plenty of rich roasted barley and a mountain of hops to give this full-bodied stout that little extra something you've been looking for in a beer.
Outdoor Adventure: Downhill Mountain Biking
With rock gardens, drops and high-speed features there's never a dull moment at the Keystone Bike Park. From greens to blues to blacks, there is something for riders of all mountain biking abilities.  Featuring over 100 miles of single track, Keystone's Bike Park offers endless opportunities for fun to match it's endless views.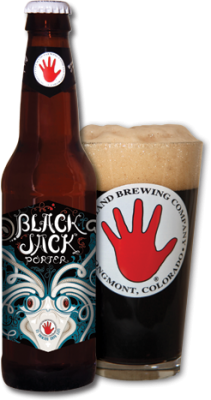 Brew Pairing:  If you're the type of downhiller who's always pushing for one more run and just a little more fun– you're a Dark Porter Downhiller.  Rinse off your bike then raise your glass with a Black Jack Porter from Left Hand Brewery.  This dark beer offers a slight malt sweetness with notes of dark chocolate, espresso and herbal hops.